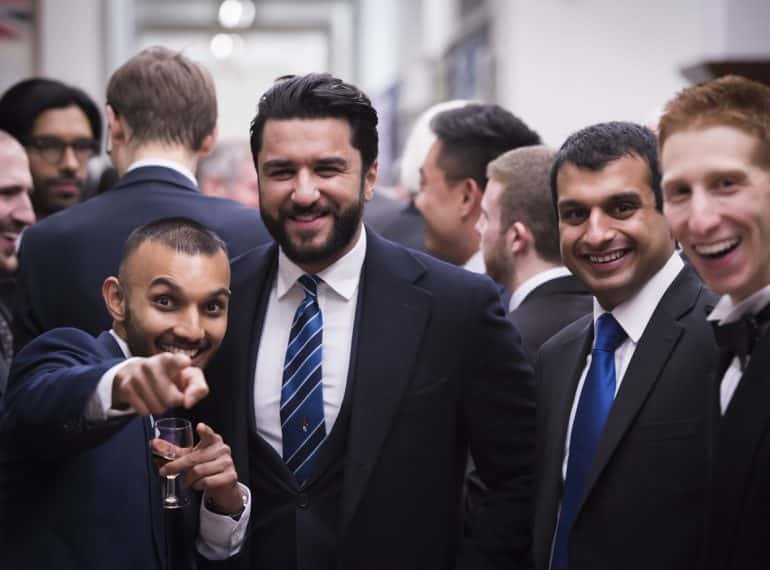 QE Connect, a new interactive online platform for alumni and other supporters of the School, has now been launched.
A bespoke social and professional network, it helps old boys stay connected with the School and each other, while allowing them to access new contacts and career opportunities. Furthermore, QE Connect makes it easy for alumni to support current boys at the School in a wide range of different ways.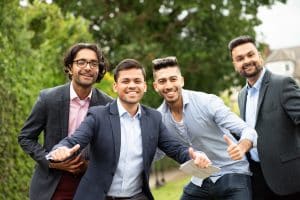 Headmaster Neil Enright said: "I am thrilled to be able to announce the launch of QE Connect and pleased to see that our OEs are quick off the mark: many have already signed up!
"When a boy starts at the School he becomes an Elizabethan for life: QE Connect is about enhancing and celebrating that association, recognising that we all benefit when we assist each other. It seems especially appropriate that we have launched QE Connect during a week in which more than 3,000 boys are sitting our entrance exam for places in Year 7 next year. Built on the bedrock of the enduring friendships formed by boys while they are pupils, our community spans the generations: the 'QE experience' starts early and continues long after pupils leave here and go on to university and into their chosen careers."
In recent years, alumni engagement with the School has been expanding rapidly, as Old Elizabethans generously contribute their time, expertise and money in a whole host of ways. QE will streamline this process, making it straightforward for every alumnus to get involved in whatever way he chooses, and at a level of time commitment that is appropriate for him.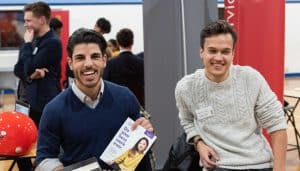 "We aspire for our boys to go to the world's leading universities and to have the best careers," the Headmaster added. "Through QE Connect, our alumni and other supporters can help us give pupils every advantage while they are here, including access to the latest resources, the best facilities and the finest brains."
Ways in which they can assist include: work experience placements; internships both for sixth-formers and for recent leavers; university application and 'personal statement' advice; Mock interviews, including the annual University Mock Interview Evening in October; careers advice; giving talks and lectures; reviewing CVs; help at events, and financial support through the Friends of Queen Elizabeth's (FQE) Giving to QE campaign.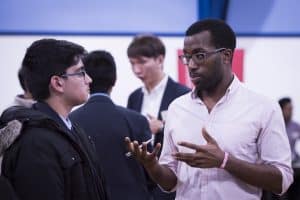 The Headmaster added: "Many of our pupils are the first generation in their families to go to university and on into professional careers; they do not have the network of family and other connections typically enjoyed by pupils from fee-paying schools. QE Connect will assist the School in broadening boys' horizons and in overcoming this gap by putting them in touch with their predecessors at the School.
"My appeal is for all Old Elizabethans to get involved and 'give something back': by doing so, they are exemplifying the School's longstanding tradition and ethos of service to others and philanthropy."
Just a few examples of Old Elizabethans who are actively engaged in supporting the School include:
Akashi Gandhi (2005-2012), a junior doctor in Harrow, who helps aspiring Sixth Form medics with their UCAT (University Clinical Aptitude Test) preparations and was the Guest of Honour at this year's QE Junior Awards Ceremony;
Neil Madhvani (1992-1999), a Switzerland-based Global Service Manager with investment bank UBS, who assists QE through regular financial donations;
Kane Evans (2003-2010), who, since reading History at Cambridge, has forged a career in research and strategic planning, first at Manchester United FC and now with Formula 1. A regular participant in QE events, such as our Year 11 Careers Convention, he was the guest speaker at the 2017 Elizabethan Union Dinner Debate.