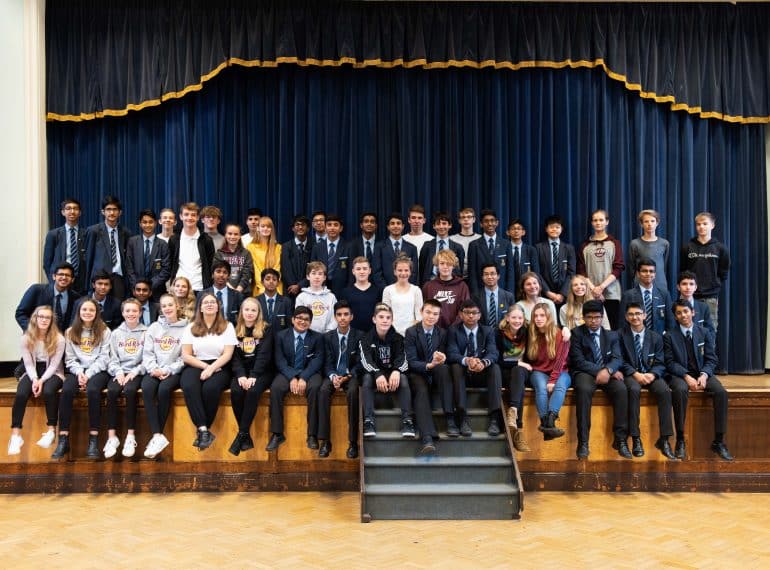 QE sixth-formers devised a quiz for visiting exchange students that not only included questions on both the UK and Germany, but also tested the visitors' knowledge of the unprecedented political situation here.
Twenty-seven Year 10 boys were hosting their German exchange partners, having previously visited Germany for the first leg of the language exchange when they were in Year 9.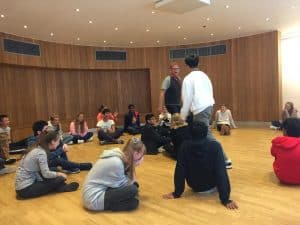 During their stay of just under a week, the German group undertook a packed programme featuring cultural and social activities, as well as the opportunity to take part in lessons at QE. The exchange is with a co-educational grammar school (or 'Gymnasium'), Friedrich von Bodelschwingh Gymnasium, in Bielefeld, near the cities of Hannover and Dortmund.
Headmaster Neil Enright said: "We have maintained this partnership for many years and it is always good to welcome the boys and girls visiting from Bielefeld.
"At a time when uptake of languages in schools has fallen nationally, at QE we continue to place a high importance on language-learning, with all boys taking at least one foreign language – French or German – at GCSE.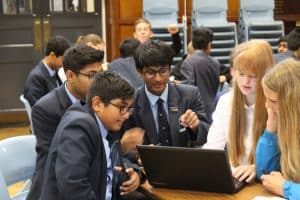 "Although our teachers lay the foundations very effectively in the classroom, for serious language-learners there really is no substitute for the experience of an international exchange. The boys' confidence and facility in spoken German are inevitably strengthened as they chat with their exchange partners and with other native speakers, while at the same time they derive considerable benefit from experiencing the culture at first-hand."
In addition to the quiz developed and delivered by sixth-formers, joint activities arranged for the visitors included a:
Trip to Shakespeare's Globe Theatre for a workshop on Hamlet run by the Royal Shakespeare Company
Boat trip down to Greenwich, where the pupils could visit attractions such as the observatory or planetarium
Visit to the West End to see the Thriller Live show featuring the songs of Michael Jackson
Barn dance and pizza evening
Celebratory breakfast before departure.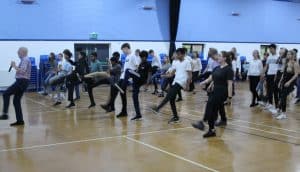 A number of lessons at QE were specially tailored to make the most of the opportunity presented by the visitors' presence. In German classes, pupils were set the task of preparing and delivering bilingual group presentations; in English, they looked together at Romeo and Juliet, and in Technology, the metaphorical links created by the exchange were celebrated in a physical way through a bridge-building challenge. The visitors and their QE partners also took part in a Music lesson together.
Language exchanges and other trips to France and Germany organised by the Languages department represent only one aspect of the many opportunities for international travel enjoyed by boys at QE. There are regular overseas trips organised by departments such as History, Geography and Music. The annual skiing trip is always popular, and there are sports tours to destinations as diverse as Holland, Sri Lanka and Canada. In addition, team and individual successes in competitions have in recent years taken QE boys to a variety of international finals, including, for example, the International Olympiad on Astronomy and Astrophysics in Beijing, the VEX Robotics finals in Louisville, Kentucky, and the Empire Mock Trial legal competition in New York.