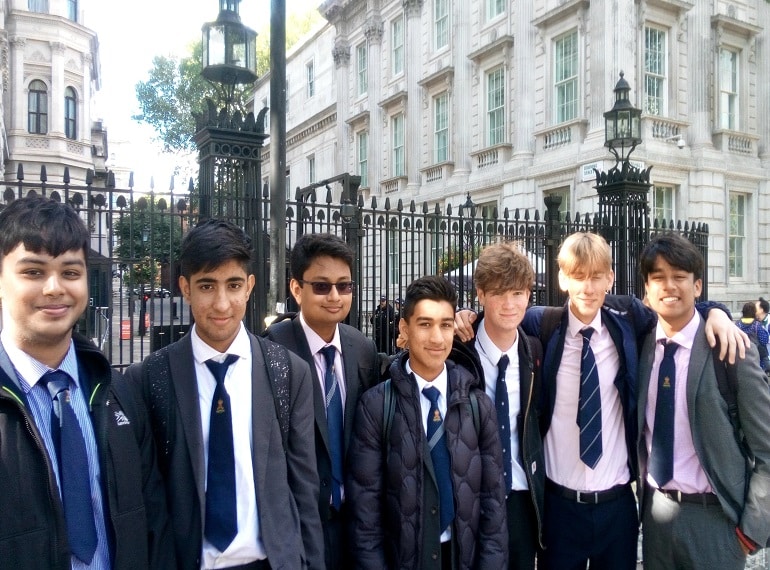 A-level Politics students had the chance to see the reality behind their textbooks on a trip to the Houses of Parliament.
Their visit gave them a vivid experience of Westminster life inside and outside the House of Commons chamber, including the opportunity to see leading politicians at first-hand, to watch demonstrations by campaigners on both sides of the Brexit divide and to observe lobbying by former employees of Thomas Cook.
And during an education workshop, the Year 12 boys also had a chance to try their own hand at law-making.
Politics teacher Liam Hargadon, who organised the trip, said: "We have been living through turbulent times, with greatly increased public attention to developments. Much has been said about how important the views of young people should be. It's vital they understand the opportunities to make their voices heard."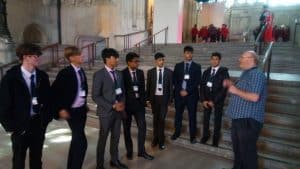 The weekday visit provided boys with the opportunity to tour the Central Lobby and committee rooms, as well as the public gallery of the House of Commons.
"We saw Theresa May make her first speech in parliament since standing down as PM, talking about legislation to limit abuses within families."
Others in the Commons chamber included outgoing Speaker John Bercow and Dr Liam Fox, Secretary of State for International Trade until July this year, while among those the boys saw in the precincts of the Palace of Westminster were former Chancellor Philip Hammond and former Labour Cabinet Minister Lord (Peter) Hain.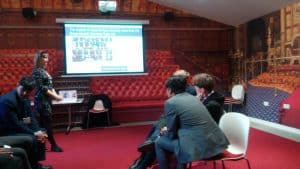 "The reality of Parliament was on show to the boys; outside Parliament, both sides in the Brexit debate were seeking to make their presence felt. In addition, about 50 members of staff from the recently crashed Thomas Cook travel firm were seeking to lobby MPs," said Mr Hargadon.
In the workshop, the boys were given the chance to propose a law. They suggested a bigger police presence in schools, partly to provide greater re-assurance and security, but also to help break down barriers between police and young people.