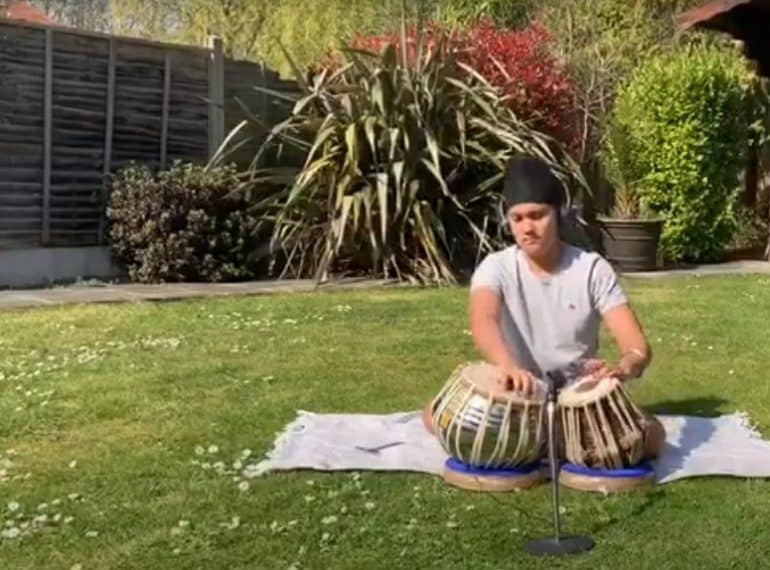 When the emerging pandemic forced the cancellation of a concert at Abbey Ravenscroft Nursing Home, QE's young musicians were determined not to let the residents down.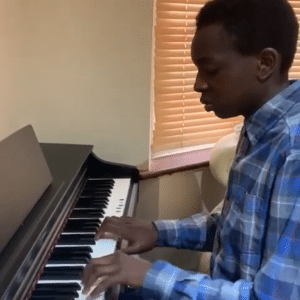 So, after boys from Year 7 through to Year 12 sent in a flood of videos of themselves performing at home, the Music department put together a special virtual concert, which was staged for the residents using YouTube's Premiere function.
Head of Extra-curricular Enrichment Rebecca Grundy said: "We were delighted to reach out to the local community and help lift spirits at this difficult time. The virtual concert went well and the nursing home staff sent us their gratitude, saying that it was lovely to hear the boys' music. They said we obviously have a lot of talented musicians."
In fact, the initial concert only scratched the surface of the available material, as Miss Grundy explained: "I got such an amazing response from the boys that I sent the nursing home all of the recordings, so that they could do a series of concerts and choose the ones they wanted for each. They've got enough from the boys to keep them going for ages!"
Residents at the home, which has more than 100 rooms and is only a short walk from the School, will therefore be able to enjoy Music in a wide variety of genres played on a broad range of instruments, with an extensive repertoire ranging from a tabla accompaniment to Pharrell Williams' Happy (played by Isher Jagdev, of Year 9) to the Étude in A Minor written for the piano by 19th century Danish composer Ludvig Schytte.
Other performances included Julius Ponen playing Scott Joplin's much-loved 1902 ragtime piano classic, The Entertainer, and Year 11's Shivas Patel who not only played Oskar Merikanto's Valse Lente in Bb major on the piano but also sang Brahms' Ständchen (Serenade) in German.