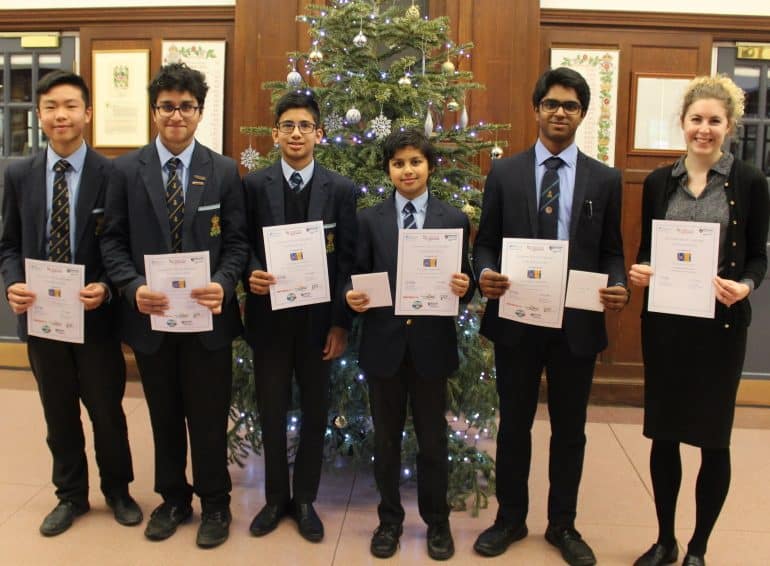 Five boys have been named as winners in a national languages competition – with three of them enjoying success in the contest for the second year in a row.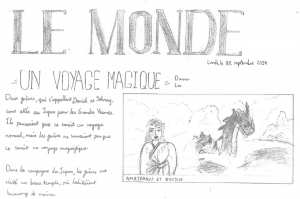 The five impressed judges with their entries for the European Day of Languages Competition, to which they were asked to submit an entry based on the theme, A Magical Trip. They were selected from among many hundreds of entries nationally.
Designed to encourage creativity, the annual competition allows entrants to submit work in any format of their choice, with the only stipulations being that it include a language other than English and that it be no larger than an A4 sheet of paper.
Year 9 pupil Darren Lee's entry was in the form of an article for French newspaper Le Monde, complete with his own drawing.
Shyam Jayabal, of Year 9, produced a day-by-day account of a memorable week spent on holiday with friends in a caravan in Dorset.
Vineeth Rajan, of Year 11, wrote his submission in not one but two foreign languages – French and Hindi.
Anik Singh, of Year 7, took a whimsical look in German at the possibilities for a holiday.
Chakshu Chopra, of Year 10, was more abstract, writing in German about how life is the most magical of all trips.
For Chakshu, Darren and Vineeth it was a repeat performance, since they were also winners last year.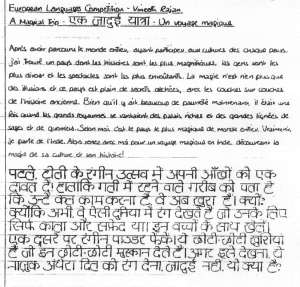 Nationally, foreign languages at school have been in decline, but QE remains committed to language-learning. All boys take at least one GCSE in French, German or Latin, and all three of these languages are available at A-level.
There are extra-curricular options in Mandarin, Spanish and Ancient Greek. Some boys also study other languages outside school and there are many QE pupils who are native speakers in languages besides English.
The QE winners' certificates were accompanied by a letter signed by the organisers. Steve Fawkes, Chair of the Association of Language Learning North East and René Koglbauer, Executive Director of the North Leadership Centre and Director of Network for Languages North East, wrote: "Once again, judges were impressed by the creativity with which pupils and students addressed the theme, alongside the imaginative and sometimes powerful use of language, humour, thoughtfulness and accuracy."
QE also gained its own certificate and was commended for both the number and the quality of its entries. The winning boys are pictured above, accompanied by Languages teacher Rosie Hall.