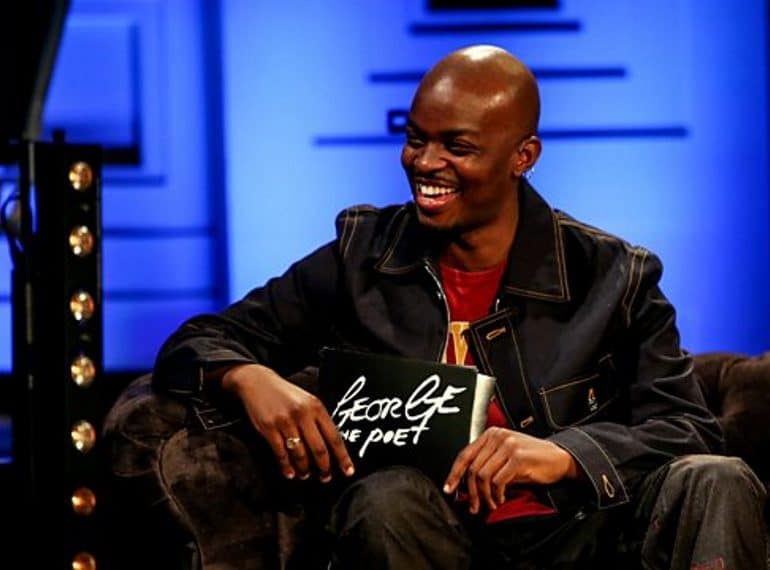 Old Elizabethan George Mpanga's podcast has been nominated for a Peabody Award – one of the world's oldest and most prestigious media prizes.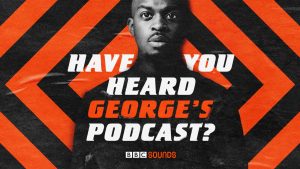 Have You Heard George's podcast?, which last year swept the board at the British Podcast Awards, is the first British podcast ever to receive a nomination for a Peabody Award, a prize which recognises excellence in storytelling in broadcasting and digital media.
News of the nomination comes as George (OE 2002–2009) continues to garner media attention for his work during the Covid-19 crisis. Having introduced BBC Television's coverage of the global One World: Together at Home concert last month, George has now spoken of his own lockdown experiences on BBC Radio Four's World at One programme.
Interviewed by presenter Sarah Montague, George was on buoyant form, mentioning school twice as he set out how stimulating his time during lockdown has been and how the "group prayer sessions" set up by his mother were helping his family stay in touch with each other.
He explained that, whereas if he were to speak of his time at school, that would necessarily exclude some people, the current crisis was affecting everyone and was therefore creating a "common language" to which all could relate.
George then read out the first poem that he wrote about the coronavirus, which examines the opportunity for creativity as we are forced "indoors with our phones beside us – literally left to our own devices".
The poem continues: "We are internationally connected and this brings us closer, as can be expected. That is why I am still in touch with my old schoolteachers: human beings are social creatures."
Asked in conclusion if there was a sense in which, notwithstanding the terrible consequences of the pandemic for many, he was in some sense enjoying the lockdown experience, George concurred: "I do try and squeeze all the enjoyment I can out of life's challenges: I think that has been the basis of my career."
Have you heard George's podcast? includes a mix of storytelling, music and fiction, with an original score by collaborator Benbrick (the songwriter, producer and composer also known as Paul Carter). George has explored themes and issues including education for disadvantaged young people, the Grenfell Tower fire, the Libyan slave trade and his personal relationship with Uganda and Britain.
Commissioned by the BBC, two chapters are currently available to listen to on BBC Sounds, with the third coming later this year. On receiving news of the nomination, George said: "It says a lot that the Peabody Awards have endorsed our podcast with a nomination – it's the most experimental, creative thing we've ever done. People work their whole lives for this recognition, and we're blessed to receive it so early – especially as the first British podcast nominee ever!
"We're deeply grateful for every single listener who has brought us to this point, and honoured to be in the company of so many greats from across the media. Thank you to Benbrick, my team and the amazing people at BBC Sounds. If I sound like we've already won, it's because this nomination is a victory."
Out of nearly 1,300 entries, George's podcast was one of the 60 that were nominated by a unanimous vote of the board of jurors. Thirty of the nominees will be announced as winners at a later date. The Peabody Awards, which were first awarded in the 1940s, were named after American businessman and philanthropist George Peabody.