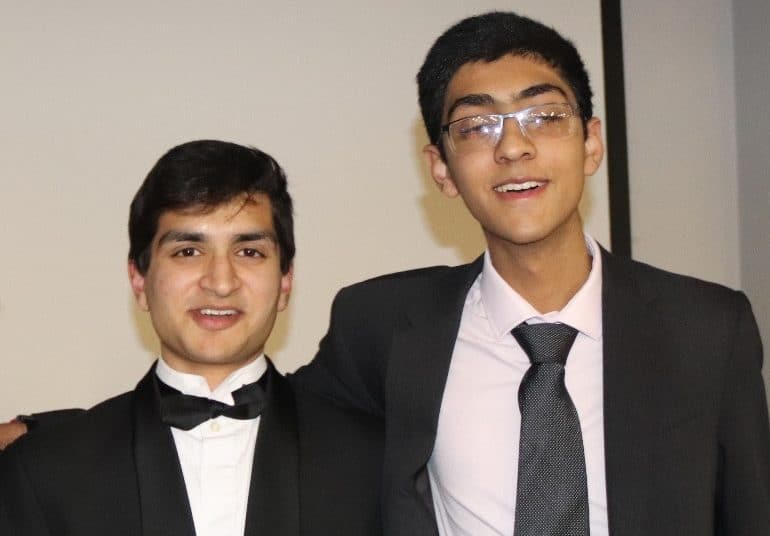 Two Sixth Form pupils secured well over £11,000 when they organised their first-ever major charity event – easily beating their £5,000 target.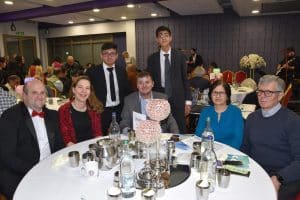 Year 13's Parth Gosalia and Year 12 boy Rishi Shah put together a grand dinner, including entertainment, because both have roles as Youth Teachers at the Shri Chandana Vidyapeeth Jain School in Edgware and they were keen to demonstrate young people making a positive difference in society.
The dinner, which took place at the Shishukunj Community Centre in Edgware, was held in aid of two charities: Debra, which supports people suffering from a skin condition called Epidermolysis Bullosa (EB), and Veerayathan Nepal, which is raising money for children orphaned by the large Nepal earthquake of 2015.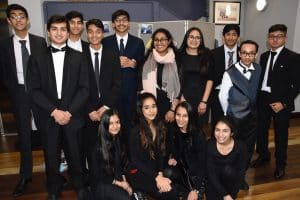 Some 120 people attended the event, including committee members from the Jain School, charity representatives and local business people. Parth and Rishi worked with a third Youth Teacher, Shyam Shah, who is not a QE pupil.
The final total – not including Gift Aid – came to £11,434, which was amassed through sales, a raffle and pledges. The entertainment at the dinner included a guitarist and a magician.
Parth, who has an offer to read Philosophy, Politics and Economics (PPE) at Christ Church, Oxford, and was a QE Vice-Captain last year, compered the event. "It was daunting at first and I was nervous to begin with, but in the end I really enjoyed the night," he said.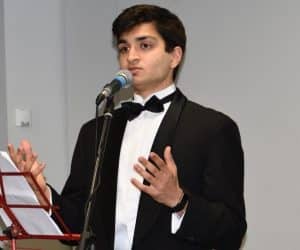 "Organising the evening was a good experience for us as youth leaders: we got 'tighter' and learned much more about each other through the process. It was eye-opening and very rewarding."
Rishi, who is a current Vice-Captain, delivered a 25-minute presentation on the charities' work.
Two years ago, he visited a school run by Veerayathan, which is an Indian NGO operating internationally. The dinner was, however, raising money specifically towards its work in Nepal, where the organisation is building a centre close to Kathmandu to house and educate children orphaned in the earthquake. It will also offer adult education courses.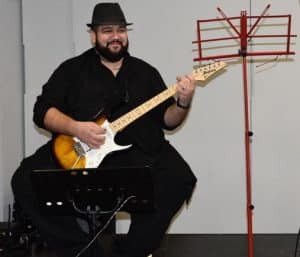 Jenny Jackson, Debra UK's Business Development Manager, and Christo Kapourani, a sufferer from EB, both spoke at the dinner, and Mr Kapourani also announced the final total towards the end of the evening.
Rishi said: "I feel personally connected to these charities, therefore it was easy to present with passion. That, allied with the presentations from the Debra representatives, had a high emotional impact, which undoubtedly inspired the guests to be generous with their pledges."
Rishi hopes to go to Nepal this summer to work as a volunteer and to present the money raised.
Another QE boy, Aaryan Sheth, of Year 11, also assisted on the day.